Extinct Beers
We have an extensive list of brews that are gone but not forgotten. Seasonal beers, limited editions, small batches, loved by many, the last drop of these beers have been enjoyed and now extinct. But who knows, as science and technology improve, some of these may be resurrected from the dead.
American Amber
Style: American Amber
4.8% ALC
This American Amber Ale is a Hoppy and Caramel flavored American style craft ale. The first smell delivers a sweet caramel malt background with a blast of citrus and tropical fruit aroma from the Citra and Cascade Hops. The flavor follows suit and a pleasant lightly lingering citrus bitternes mellows with the malt to the end.
Free Ranger IPA
Style: India Pale Ale
6.3% ALC
The latest in our IPA series. A full flavoured Golden American West coast India Pale Ale.Its a full on hop experience, bursting with 4 American hop varieties.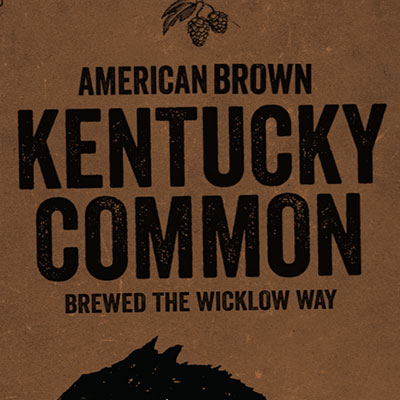 Kentucky Common
Style: Kentucky Common
4.8% ALC
A true American original beer style, Kentucky Common was originally produced in the Kentucky area in the 1800's alongside the Bourbon Distillers. A lightly flavored, malty dark cream ale, with a crisp finish and complex flavor blend from the Rye, Maize, Caramel, and Chocolate malts. With a subdued alcohol and high carbonation, this historical brew is incredibly refreshing and sessionable any time of the year.
Zoso Smash IPA
Style: Red IPA
5.2% ALC
We've got our hands on some rare hops, Zoso, all the way from the Misty Mountain Hop Farm in the Colorado Rocky Mountains and blended them with a unique German Base Malt - RED-X - to deliver this Rich and Citrusy Limited Edition Brew. 
SMASH = SingleMaltAndSingleHop. SMASH beers most typically are Pale or IPA styles and is a brewing method in which a single Grain and Hop are used for the recipe to allow the brewer to experiment and showcase a particular ingredient. We choose to go outside the typical 'pale' colour and used the RED-X base malt which delivers a fiery malty based beer. The Zoso Hops are quite new, only the 2nd year of growing and give notes of Citrus, Peach, & Pine.
Summersalt
Style: Blackcurrant Gose
4.9% ALC
A blackcurrant gose, brewed with Atlantic sea salt,ground coriander and blackcurrant juice from Mr Jeffares Irish Blackcurrants. A highly-carbonated, tart and fruity wheat ale with a restrained coriander and salt character and low bitterness. Very refreshing with bright flavors. 
Poles Apart North
Style: Hoppy Robust Porter
6.5% ALC
Brewed with a blend of Northern Hemishere Hops, German Magnum, English Challenger, and American Chinook & Bravo. Strong notes of Cocoa come from the mix of English, German, and Belgian Black Malts. A heavy use of Chinook and Bravo finishing hops give a Cherry, Spice, and Stone Fruit aroma to complement the strongly flavoured grains. A rich Caramel sweetness from Belgian Candi Syrup lasts into the finish.  Dark, Rich, & Warming for these bitter winter days.
Poles Apart South
Style: White Crisp IPA
5.6% ALC
Brewed with an equal mix of Southern Hemisphere Hops Australian Melba, and New Zealand Waimea & Rakau. Clean and Crisp Citrusy bitterness. Full fruit flavour with Mandarin, Apricot, & Lime. 30% Wheat Malt gives a soft fullness to the mouth feel and keeps a bright white colour.  Bright, Crisp, & Lively like the long summer days way down South
Children of the Revolution
Style: India Pale Ale
5.7% ALC
To mark the centenary of 1916 we've brewed the latest in our IPA series, Children of the Revolution, using Cascade, Simcoe, Columbus and Amarillo hops. Be part of the Revolution!
A Beer Called Rwanda
Style: Coffee Brown Ale
5.1% ALC
We've teamed up with the original Irish hand-roaster, Java Republic, to produce a beer with a rich caramel and woody cocoa finish.